Ad Blocker Detected
Our website is made possible by displaying online advertisements to our visitors. Please consider supporting us by disabling your ad blocker.
What would you do with one like this?
LATEST NEWS
They recently completed a new round of test flights in a large meadow.  Right now they're focused on recruiting and fundraising!
FlytCycle Was Built In 3 Short Weeks
ABOUT THE FLYTCYCLE
It's hard to believe, but we built the current FlytCycle in just three short weeks starting in late April.  Since its completion, in mid-May we've already conducted countless test flights and it's the best flying vehicle we've ever made, plus it's been a ton of fun to be able to fly it around and see what it can do!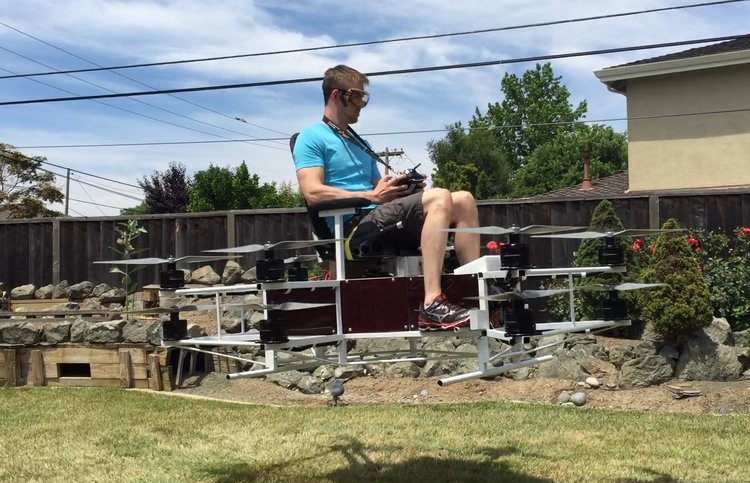 It can fly for 10-15 minutes on a single set of batteries and weighs ~165lbs empty.  We're currently testing it in more challenging environments such as dusty fields to prove how well it works.
Flyt Aerospace is Strong Enough To Fly A Person, Small Enough To Fit In The Back Of A Truck
Although it's powerful enough to fly a person, it's small enough to fit in the bed of a standard pickup truck!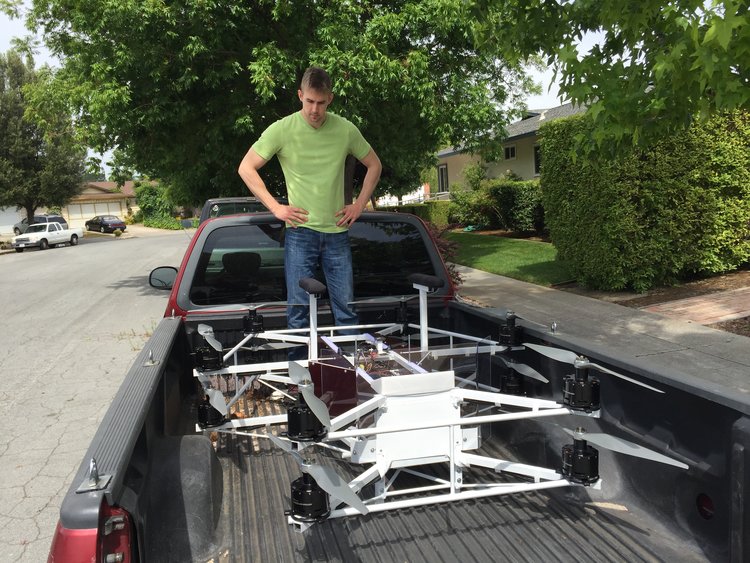 You can see more pictures and learn more about it on their website:
www.FlytAero.com